Cybersecurity Research Team
Taylor University's Cybersecurity research team is an annual summer internship run by Lockheed Martin, in which students work on new cyber security tools and techniques.
Cybersecurity Research Team Receives Lockheed Martin Challenge Coins
TESSA D'SOUZA
This summer [2020], a team of Computer Science and Engineering students received Lockheed Martin challenge coins in recognition of their contributions to the cybersecurity research project in malware and other topics, and their work as researchers. The coins imitate the military tradition of giving servicemen and servicewomen medallions as collectible tokens of teamwork and accomplishment. For these students, the challenge was a full summer of cybersecurity research in several areas.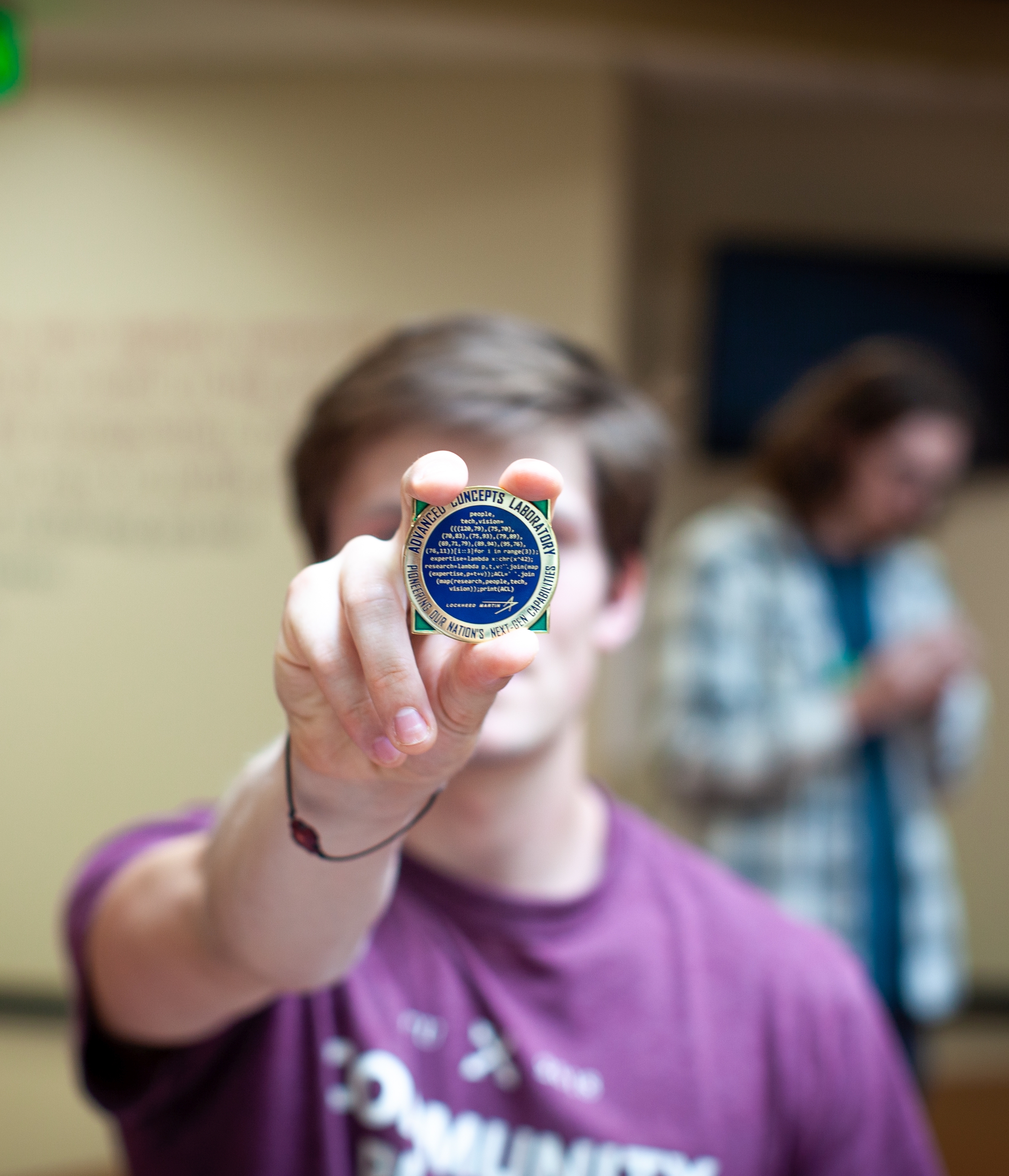 The research team consists of seven current students led by one recent graduate and supervised by Taylor University CSE Faculty. For the current students, most of whom are rising juniors and seniors, the project is an opportunity to learn more about cybersecurity, sharpen their programming skills, and gain experience working on research funded by a top defense contractor. The malware research program gives Taylor CSE students internship experience that almost no other universities provide at the undergraduate level.
For students like Robert Swanson ('22), who worked on the project as a freshman and returned for his sophomore year, the project provides, "an opportunity to work on new and interesting challenges with peers and professors who are both intelligent and love to share their knowledge with me." Ryan Houck, who graduated this May, spent several years as a member of the Malware Research team before working as the project's manager this summer. He said the most challenging part of this summer for him has been "learning how to balance working on my own research tasks with supporting and leading the other members of my team."
After receiving their challenge coins, the team celebrated the end of their summer research over pizza, inside jokes, and talk of a post-work ultimate frisbee game. Alexander McFarland ('22), reflected on his time on the project: "I've enjoyed the incredible learning experiences I get to have every day, and I'm grateful for the people I work with and the ways I learn from them in different areas."