GameJam
Taylor CSE's GameJam is an event hosted by Dr. Jon Denning where students get together to develop video games from scratch. Being permitted to create any type of game imaginable, teams compete to make the best game.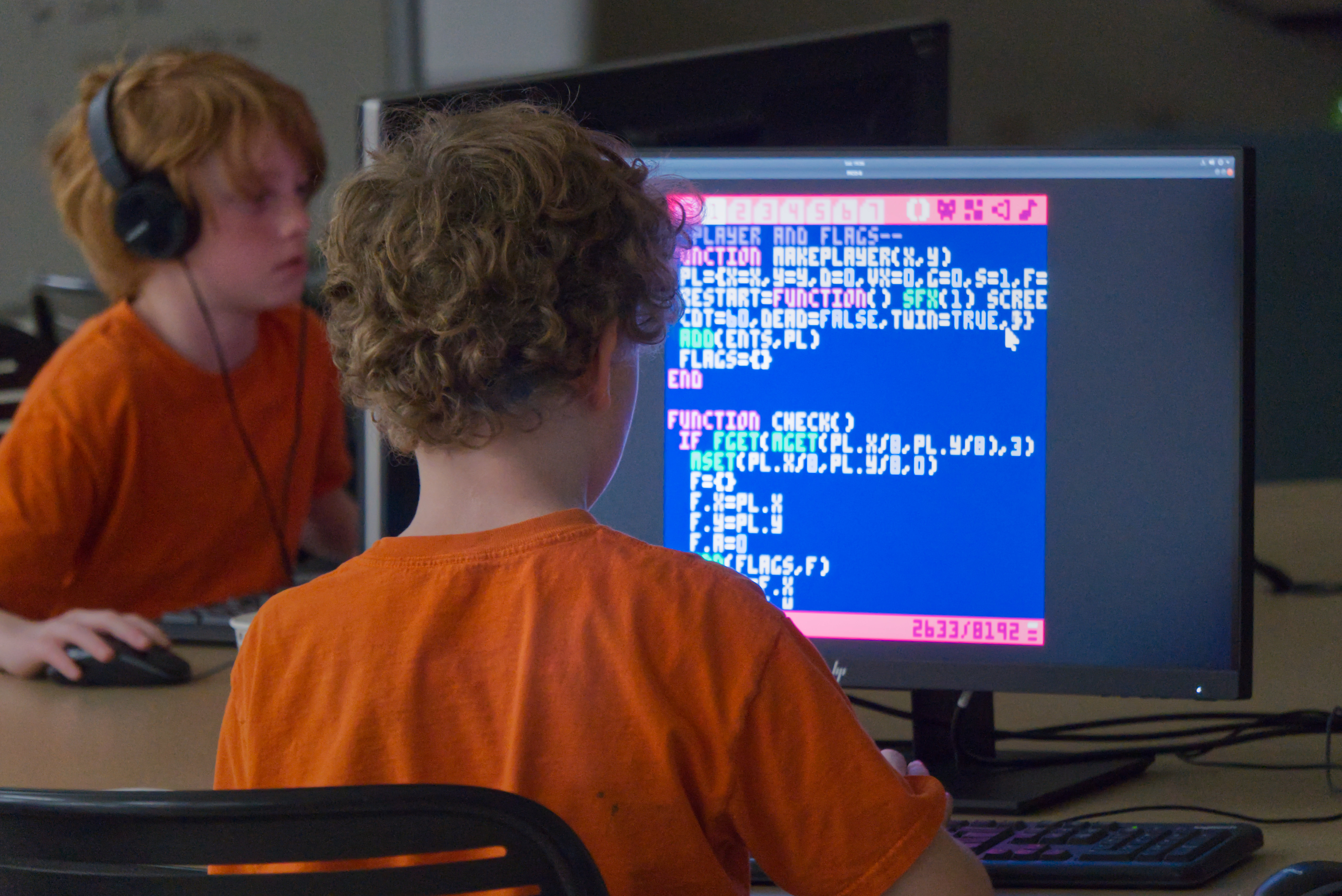 Students Compete in a War of Parallel Worlds
ECHO ARTICLE BY EMILY PAWLOWSKI
From Nov. 1 to 2 [2019], teams of up to two programmers and additional non-programming members were challenged to create a video game in 24 hours that related to the theme "Parallel Worlds."
In first place was "The One" by seniors Caitlin Gaff, Jessica Hofmeister, Lily Pratico and Benjamin Ryker. "Penelope," by seniors Imani Muya, Mary Newenhisen, Brendan Wallace and Edric Yu ('19), placed second and also won superlative awards for its graphics and music. "The Hollow," by freshman Owen Elliot, came in third. "Cars and Castles" also won a superlative for its writing.
"Honestly, it was a little surprising because all of the games were impressive," Gaff said. "It's flattering, of course, but the best thing was being able to see everyone else's ideas realized."
The games were judged based on their programming, graphics, audio and gameplay. Judges stressed that games with creativity and originality scored better than games which reused old sounds and play styles. Teams could use whatever type of game engine they wanted, or even create their own.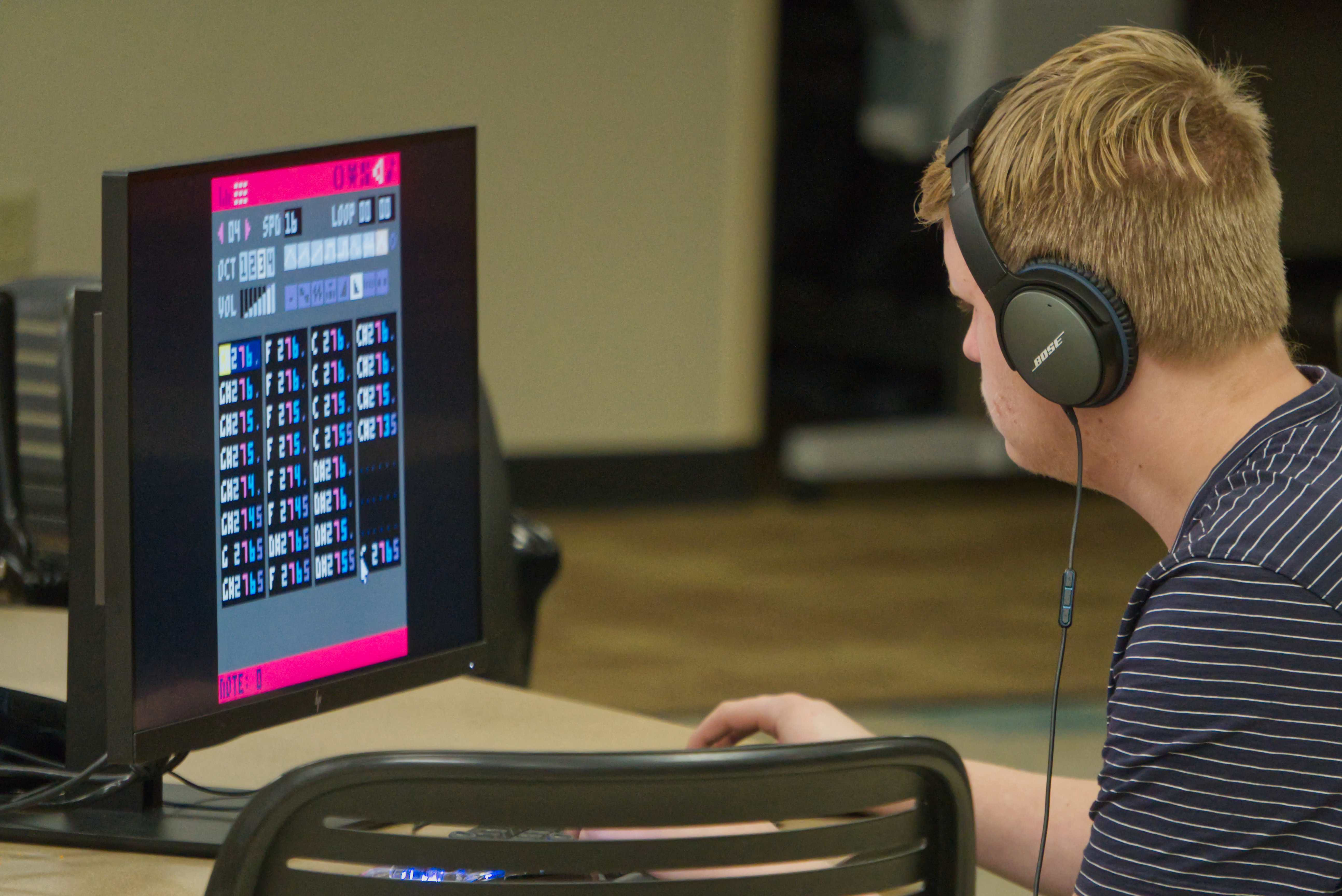 The participants embraced the challenge and many even brought friends to help with writing and art. The end results varied from a text-based RPG to multiplayer platform games.
The team behind "Penelope" took their art in a unique direction and had Newenhisen, an illustration major, draw the characters and backgrounds by hand.
"Hand-drawn art is what comes most naturally to me, and I was more confident that I could make a lot of work in a short amount of time than I would have been with a different style," Newenhisen said. "But more importantly, I feel like hand-drawn art, and especially animation, tends to be more inviting and expressive than some other styles."
While most teams worked as a group, some creators took on the challenge alone.
Elliot was the only creator behind "The Hollow," meaning he was responsible for all of the art, music and programming for the game. While he enjoyed the experience, he admitted working alone was a major challenge.
"I spent a total of 21 hours working on my game, and the rest of it sleeping," Elliot said.
Many of the competitors were equally busy, but that didn't mean they called it quits when the competition ended. Some, like Yu, continued to clean up and add bits to their game after the trophies were distributed.
Jon Denning, who organizes the Game Jam events, was already looking toward the future too. After announcing the winners, he reminded attendees the next regular competition would be in the spring, with a special Game Jam happening before that in J-Term. Rather than being a timed competition, it will likely be spread out and focus on creating games in Virtual Reality.
Students of all majors are invited to participate in future events. Upcoming competitions and past games can be found at gamejam.cse.taylor.edu.